Window Cleaning Services

for a fresh and serene surrounding in Sydney!
Sparkleen Cleaning offers residential, commercial, and industrial window cleaning services. Clean windows make a huge difference in transforming the vibe of your home and can be crucial in enhancing the appearance of your property.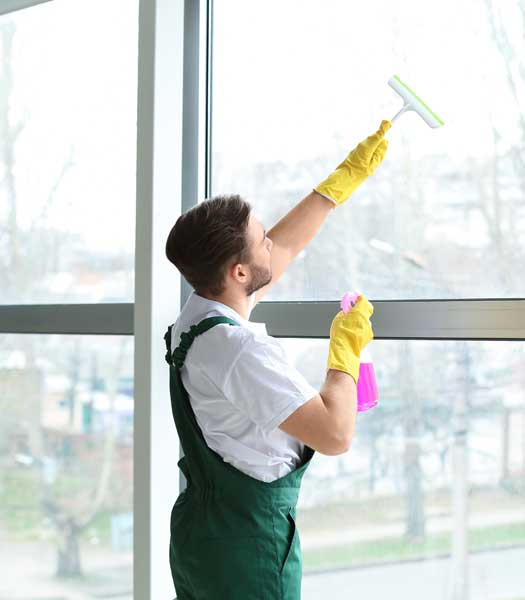 We provide the best
commercial window cleaning services

in Sydney!
Windows and glasses are the most overlooked component in the facility, but a shiny and streak-free glass surface provides the best first impression
However, cleaning windows by yourself can be tiresome and frustrating, not to mention afflictive. That's why it makes sense to use Sparkleen 's window cleaning service for your home or business. Contact us today for an obligation-free chat; we would be happy to help!
Get Sparkleen, Sydney's best
Window Cleaning company!
Window cleaning can sometimes be tedious and dangerous for you or your janitors working on high-rise buildings. With a professional window cleaning service provider, you can say no to climbing ladders, micromanaging the work, getting your hands dirty, and missing out on weekends. If you are looking for the best professional commercial window cleaning service near me, Sparkleen Cleaning is the answer to all your queries.
Why is Sparkleen your best choice for
Window Cleaning Services in Sydney?
We are trustworthy and reliable.
Our affordable packages meet your cleaning needs.
We are diligent at task and provide eco-friendly supplies
We revert as soon as possible and make sure to answer all your queries on time
Our punctuality and efficiency are our strength
Our professionals are friendly and helpful
We follow standard cleaning and all hygiene protocols.
How do we add value to our
Window Cleaning Services in Sydney?
Our advanced blind and window cleaning services extensively cover all commercial, high-rise, or residential windows, and our window cleaners provide you with consistent support.

Our top-class equipment is regularly quality-checked to ensure the best outcomes. We strive to work hard to provide you with the best benefits of our services and look after your health and safety during the cleaning process.
Cleaning Every Nook & Corner
We examine your premises thoroughly and clean every inch of your window panes. We follow standard cleaning protocols and leave no area untouched.
If you are looking for window cleaning services near me, contact us now and book our services. Our experts will get in touch with you and respond to your queries.
We are just a call away! Hire us now for a spotless window cleaning experience!
Any small business, a large corporation or even a residential space needs to stay clean to give the right first impression. Sparkleen Cleaning Services enhances the look and feel of your premises while maintaining all the safety aspects during window cleaning to prevent any damage.
We cover the following under our
window cleaning services in Sydney:
Planning a workflow, risk management, and aversion
Chafing and mopping of the external and internal window surface
Removing dust, grease, and airborne impurities
Dusting built-up particles
Wiping window frame, sanitisation and disinfection
Using superior quality chemicals for washing
Is there any limitation or size specification for your window cleaning services?
No, there is no limitation or size specification for window cleaning services. Our professional window cleaning staff have been here for 15+ years. We understand all your cleaning needs and strive to provide exceptional cleaning services even for the tallest buildings in Sydney.
What window types do you cover in your cleaning service?
We cover all kinds of window cleaning as residential, commercial, corporate, and high-rise windows, depending upon your requirements.
What safety measures do your professionals follow during high-rise window cleaning?
Our professional cleaning staff is well-equipped and complies with the rope safety protocols while window cleaning the high-rise buildings. They are experienced and adhere to all safety procedures while working.