Most Effective
Covid Cleaning Services

in Sydney!
Stay safe and book your complete Covid-19 cleaning services in Sydney with Sparkleen today.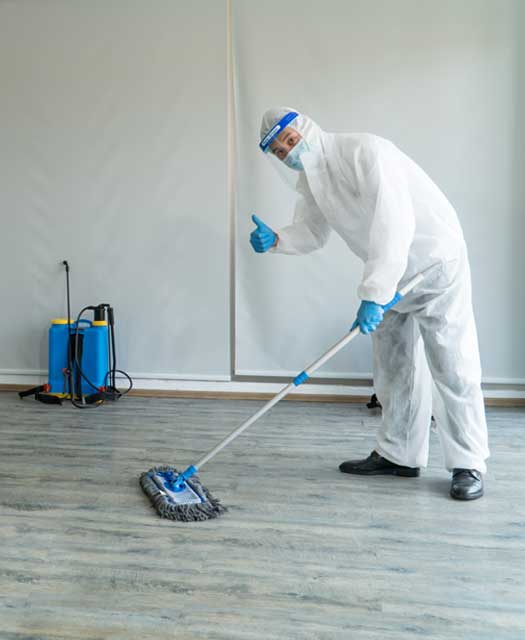 Best
Covid Cleaning in Sydney
Sparkleen is among the highest-rated companies providing covid cleaning in Sydney. Covid-19 brought tough times upon the world, and we realised the importance of sanitation and hygiene like never before.
Numerous companies may be providing basic covid cleaning in Sydney, but we go beyond and sanitise the whole premise entirely with suitable equipment, supplies, and covid protocols. We follow all insights and lessons from standard bodies like OSHA and CDC and ensure your overall protection. Our ultimate care and compassion have won us a high client retention rate promising extensive disinfection to sustain your health and hygiene.
Book Your Covid Cleaning Services in Sydney right away!
Sparkleen Cleaning Services provides a prompt response to your bookings, queries and consultation requests.
Book & pay online. We'll assess your request and match you with the best commercial cleaning professional accordingly.
Request a quote before booking an appointment. We provide a free quote after evaluating your prerequisites.
Once you confirm your quick cleaning service appointment, you can sit back and watch us create sparkling magic!
Choose our
Covid Cleaning Services

in Sydney Today!
At Sparkleen Cleaning, we tend to your place and residents and ensure your work is not interrupted in any way. All our onboard staff are dedicated and detail-oriented to offer you the exact covid cleaning services you're looking for in Sydney. Our experts have served in the industry for over 15 years and are sensitive to your needs.
Precautionary measures before & after covid deep cleaning in Sydney

Make it a required directive that every individual wears a mask and enters only after sanitising hands.
You can restructure your premises to observe social distancing.
Make home isolation mandatory if someone showcases covid symptoms.
Contact our experts at Sparkleen Cleaning to book COVID-19 cleaning services in Sydney.
Why choose our
Covid Deep Cleaning

Services in Sydney?

Our equipment is thoroughly & timely quality checked to ensure the best cleaning outcomes.

Our dedicated cleaners are sharp to inspect and clean every corner of your workspace and follow a set of cleaning protocols.
100% eco-friendly supplies
We are attentive to the impact of our services and supplies on your environment and use safe & sustainable products.
Our customers admire our prompt service delivery and brief response time. Our staff is always on time.

If there is accidental damage, we are fully insured to take care of all the consequences as part of our extensive insurance packages.
We know that any disturbance during work hours could disrupt your overall functional flow and thus offer post-work hours covid cleaning packages.
Covid Cleaning in Sydney

is Crucial!
The covid-19 disinfection process is critical, so hiring the best deep cleaning covid service is crucial. Choose Sparkleen Cleaning services for affordable and safe services today. With a reliable covid cleaning service staff, we ensure you're briefed about every little step along the way to answer all your questions or queries.
We offer the following covid cleaning services:
Full floor cleaning
Sludgy toys, bedding, and utensils cleaning
Cleaning high-touch point spots
Disinfecting premises
Sustainable cleaning
Cleaning walls, doors, and windows
Removing dirt from hard surfaces
Entire washroom cleaning
Sparkleen delivers the best COVID–19 deep Cleaning Services in Sydney!

Our clients have helped us grow, and we return the favour in these crucial times by providing explicit covid cleaning. Call us and get a free quote for disinfecting your premises today. Our custom covid cleaning packages are affordable and tailor-made to suit your needs. There are no compromises or hidden charges. For any covid cleaning-related query, contact us right away, and speak to our experts. Our industry experts will give the necessary advice, and our staff will be at your service promptly!
Is it safe to hire Sparkleen Cleaning in the Covid19 situation?
Yes, it is safe to hire Sparkleen Cleaning for COVID – 19 Cleaning Services in Sydney as we observe all necessary Covid protocols. We have made wearing masks and PPE kits mandatory for employees, and they also maintain social distancing at all times at work premises. Your safety is our primary concern, and we at Sparkleen promise the same.
Is Sparkleen Cleaning Insured?
Yes, our cleaning company is fully insured. Moreover, our staff are highly professional and trained to manage unforeseen incidents. We guarantee your safety and security and assure that items in your house will not get harmed while cleaning. For any queries, contact us at 0449 047 802 and speak to our experts.
Do you bring cleaning supplies, or do we provide them?
We do bring our cleaning supplies with us that are eco-friendly and safe to use. They are hand-picked and personally checked to ensure the right quality. You will therefore not be required to provide us with cleaning supplies.
How to reach out to you?
Contact us at 0449 047 802 or book your services through our website. For any queries, you can fill out the inquiry form, and our experts will revert you for assistance as soon as possible.