Choose the Most Trusted
Cleaners in Campbelltown
Sparkleen Cleaning Services provides commercial cleaning in Campbelltown and offers a wide range of cleaning solutions to suit your cleaning needs.
We are committed to providing 100% customer satisfaction and offer you a free quote. We strive to provide professional and experienced cleaners in Campbelltown for your cleaning projects. Our cleaning staff is pleasant and are well-equipped to offer an array of cleaning services per your demands and help in resolving your cleaning-related queries as soon as possible.
Why choose Sparkleen
Cleaners in Campbelltown?
Our cleaning staff is friendly and approachable.
We are punctual and meet deadlines.
We are flexible with the timings and work around your schedule.
We execute the tasks we promise in every clean.
You will come home to a fresh and sparkling clean atmosphere.
Our cleaning staff carry supplies and equipment essential for the cleaning procedures so that you do not have to go around town shopping for them.
Our supplies are non-toxic, chemical-free products to keep your family and home healthy and safe.
We offer competitive pricing and quote the exact pricing (no hidden charges).
Your One-Stop Solution To Commercial Cleaning
Sparkleen Cleaning Services provides a sparkling clean and shine that are second to none. We offer the most experienced professional cleaners in Campbelltown to provide you with end-of-lease cleaning, Airbnb cleaning, etc.
We use environment-friendly supplies to make your premises spotless and strive to keep your home and office sparkling clean and germ-free.

Our cleaners are fully insured and undergo police verification and training before we send them for cleaning jobs at your apartment, office or business premises.

Our reliable and experienced cleaning staff are honest in their dealings, efficient in their tasks and friendly to talk. They are trustworthy and deliver the best clean every time.
Top Commercial
Cleaners in Campbelltown
Sparkleen Cleaning Services is the most dependable commercial and residential cleaning company in Campbelltown, New South Wales. Our state-of-the-art and sustainable cleaning supplies and solutions have been the number one choice for local businesses in the region. Our cleaning staff specialise in all types of commercial cleaning and office cleaning services. We provide you with bespoke cleaning solutions in every clean and adjust your schedule to make our services more convenient.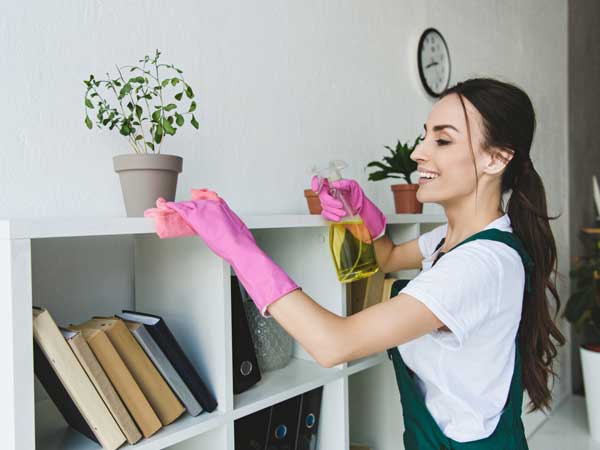 Commercial and Residential Cleaning
We specialise in all types of commercial and residential cleaning services with a focus on quality and have an incredible team of experienced and trained cleaners in Campbelltown who provide outstanding cleaning.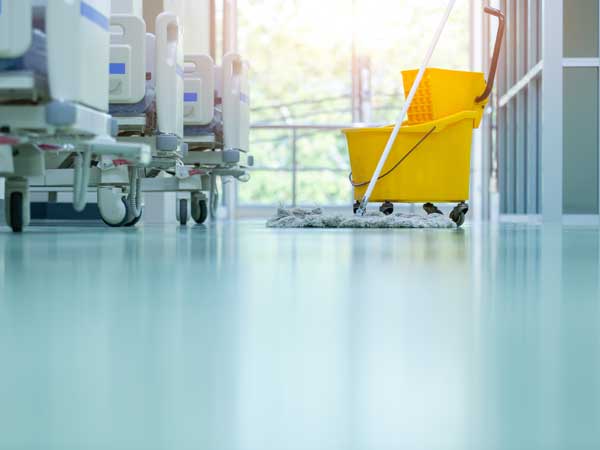 We offer world-class medical centre cleaning services at the most affordable prices for medical premises, hospitals, clinics & nursing homes. Our Medical centre cleaning services are top-notch as we provide the best quality cleaning supplies and offer complete disinfection.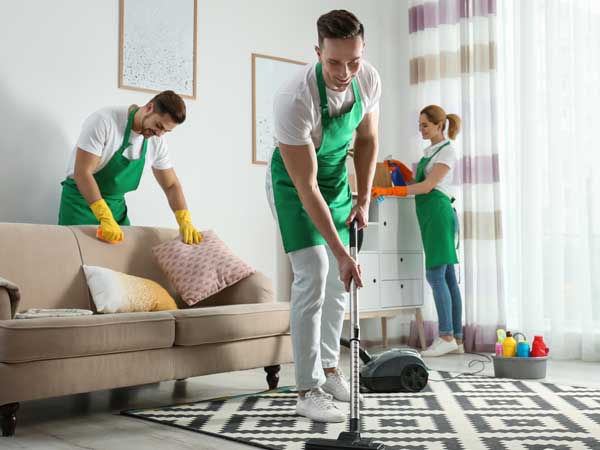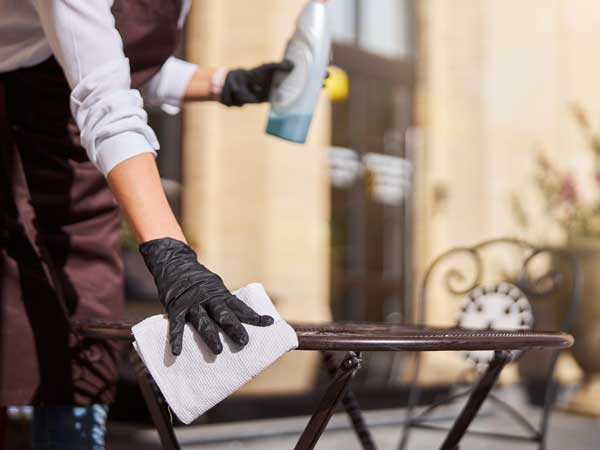 A clean retail store helps drive in more customer traffic and increases sales as more and more customers wish to stay longer and browse through the store when it is clean and tidy. Retail cleaning is crucial to enhance sales and retain customers and professional retail cleaners help you achieve this goal!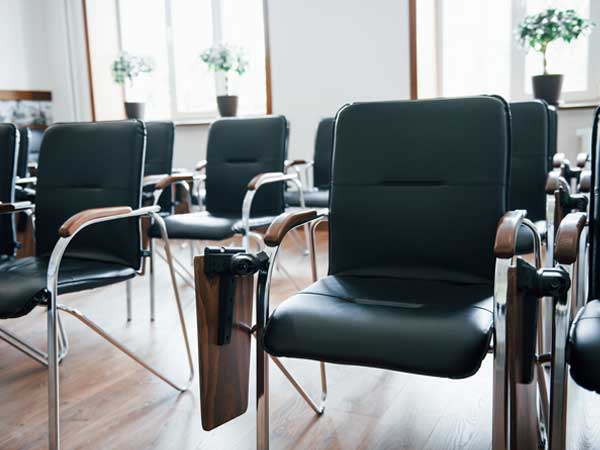 Clean school premises are crucial to maintaining a healthy learning atmosphere. Especially in the post-Covid era, hiring professional cleaners for deep cleaning and sanitisation of schools is paramount. For professional school cleaning services contact Sparkleen Cleaning today!
How often should commercial kitchen hoods be cleaned?
Commercial kitchen hoods must be cleaned regularly, as they fall under the fire and life safety category. There is a code that regulates how often you should clean the kitchen hoods. Ideally, they must be cleaned once every three months, but this depends on several other factors, such as the volume of business, food types cooked, and cooking equipment used.
How long does an end-of-lease clean take?
Professional end-of-lease cleaning takes around two to eight hours if two to three cleaners are assigned to the job. However, if you are planning to do it yourself, a DIY end-of-lease clean may take two days. Moreover, a professional End of Lease Cleaning Service guarantees to call for a free re-clean if you find any issues during an inventory check. The guarantee ensures the clients receive their full deposit back.
Can pressure-wash clean concrete?
Yes, pressure wash is one of the best machines for cleaning concrete. Pressure wash cleaning helps clean driveways, sidewalks and patios with dirty and stubborn stains. It also removes water, mould, or mildew stains from concrete driveways. Moreover, if stains persist, one can mix a solution of one-quarter bleach with one gallon of hot water and then scrub the area with a brush.
Does steam cleaning clothes remove stains?
Yes, steam cleaning clothes removes stains. In particular, steam cleaning helps in getting rid of stubborn stains. Before using your steam cleaner, the dirt stain must undergo pre-treatment for the most effective results. After this, the steam cleaner is directly aimed at the dirt stain for around 30 seconds. As the heat gets absorbed from the steam, the stubborn will loosen and work with the pre-treatment to remove it. Steam cleaning clothes also helps lift odours and leave your clothes ready to re-wear. Hire a professional steam cleaning service provider for the best results.