Hire the Best Commercial
Cleaners in Liverpool
Experts at Sparkleen Cleaning Services have 15+ years of experience in the cleaning industry. Our cleaners in Liverpool deliver flexibility, versatility, and prompt response to every cleaning job.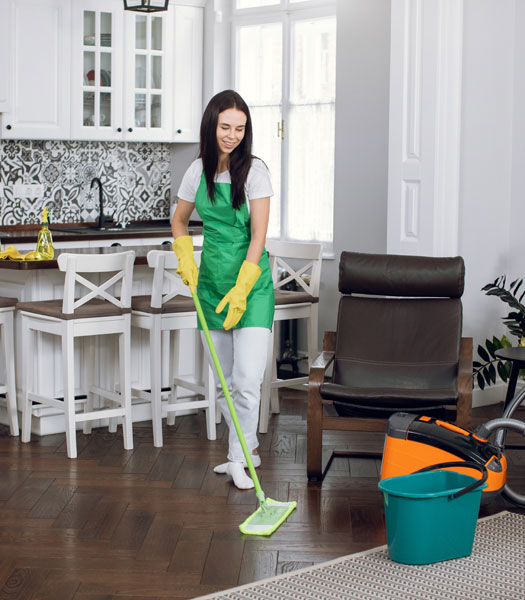 Most Trusted Commercial Cleaning Services
Sparkleen Cleaning Services has built a strong network of valued customers with its dedicated team of skilled cleaners in Liverpool.
We provide excellent commercial cleaning services at offices, retail stores, educational institutes and medical facilities. We clean the entire premise of the commercial enterprise, including office desks, ceilings, windows, bathrooms, and more. We follow a precise plan and follow all standard cleaning protocols while cleaning your premises. Our cleaning equipment offers the latest technological development in the cleaning industry, and our sustainable cleaning supplies ensure the safety of the people in the building and the environment in general.
Get Outstanding Results With Our Skilled Cleaners in Liverpool
We assure all our valued customers of a stress-free cleaning process as our cleaners in Liverpool take utmost care of their cleaning needs and are pros at their job. Our skilled cleaning staff are dedicated and strive to give their best for the utmost customer satisfaction.
Choose the Most Advanced Commercial Cleaning Services in Liverpool
Liverpool consists of culturally and linguistically diverse communities and is often referred to as the land of new opportunities. Moreover, its state-of-the-art manufacturing services and thriving health and medical sectors have supplied an impetus for producing high-quality jobs across the provincial government area.
There is seldom time for individuals in the region to deal with cleaning duties, and hiring professional help is the best resort to relieve them from the daily grinds of cleaning work. Sparkleen Cleaning Services is an experienced cleaning service provider in Liverpool and is quite affordable. Contact us if you are looking for professional cleaning assistance for any commercial or residential establishment.
Sparkleen Cleaning Services Offers An Array of Cleaning Services in Liverpool
We offer a variety of cleaning procedures, including pressure wash cleaning, steam cleaning, etc., as per client needs. We follow all essential safety protocols and strictly adhere to authorised bodies like Occupational Safety and Health Administration (OSHA) and CDC (Center for Disease Control) during the cleaning process. Apart from this, all our cleaning professionals have years of hands-on experience.
Are You Hiring Commercial Cleaning Services in Liverpool?
If you are looking for commercial cleaning services in Liverpool, it is crucial to find a professional cleaner who provides outstanding cleaning results. At Sparkleen Cleaning Services, we make sure our cleaning staff follows all the critical health standards while cleaning your premises. We ensure all safety protocols like avoiding the transfer of contamination from one place to another, premium sanitisation for your premises, and more.
We ensure disinfecting your premises and regularly cover all aspects of healthy cleaning. You can completely rely on your safe and secure cleaning services and trust us with our top-notch cleaning results after. You can give us a call and speak to our experts to get a free quote for your cleaning requirements.
Why hire a commercial cleaning service?
Hiring a commercial cleaning service has several benefits for an enterprise. A cleaning service provider provides comprehensive cleaning throughout the premises that help boost employee motivation and enhance employee engagement which helps create a positive workplace. A clean and pleasant environment contributes to staff productivity and improves positivity at the workplace.
Can you steam clean the curtains?
Yes, one can steam clean curtains. If you wish to clean your curtains, you can use a powerful, handheld steam cleaner to complete the task by yourself instead of taking them down and washing them. One can use an upholstery steam cleaner to dislodge stains and dirt from curtains with minimum effort. Steam cleaning helps hassle-free cleaning of curtains and helps them dry quickly. For the best steam cleaning results, you can hire a professional cleaning service provider to steam clean your curtains.
Who is responsible for end-of-lease cleaning?
A tenant is responsible for end-of-lease cleaning. A tenant must return the property to the homeowner in perfect condition at the end of the tenancy period. As the landlord has the right to hold back the security amount (bond money), a tenant must perform a thorough end-of-lease cleaning ahead of the final inspection.
Does steam clean the carpet to remove the odour?
Yes, steam cleaning a carpet helps remove the odour. The heated steam helps loosen fibres in the fabric and thus kills odour-causing bacteria and germs. It also helps kill harsh allergens caused by dust mites. Apart from removing odour, steam cleaning can also help remove stains if the stains aren't left sitting on the fabric for too long.