Professional Commercial Cleaning Services in Sydney
Having a clean work environment greatly impacts performance, productivity and overall wellbeing. Our team ensures to maintain high standards of service whilst providing commercial cleaning services in Sydney so you can have the peace of mind you deserve.
With over 15 years of servicing in the commercial cleaning industry in Sydney, our team of experts and highly equipped leading professionals provide you with a clean and wholesome space.
Book Sydney's Reliable Commercial Cleaning Services Right Away!
Sparkleen Cleaning Services provides a prompt response to your bookings, queries and consultation requests.
Book & pay online. We'll assess your request and match you with the best commercial cleaning professional accordingly.
Request a quote before booking an appointment. We provide a free quote after evaluating your prerequisites.
Once you confirm your quick cleaning service appointment, you can sit back and watch us create sparkling magic!
Sparkleen Cleaning Services in Sydney
Sparkleen Cleaning Services ranks No. 1 among the best commercial cleaning services in Sydney as for us, trust and client satisfaction is of utmost importance. Thanks to our customers, we have established ourselves as an efficient and quick cleaning service provider in Sydney. Our team of diligent staff provide an array of services ranging from personal to public spaces in a hassle-free manner. We have over 100 facilities across Sydney, delivering the best cleaning services and taking care of customer requirements.
Best commercial Cleaning Services with a Sparkling Finish!
Affordable cleaning services at the best prices
Thorough hygiene check-up
Highly trained staff with pre-employment verification
Eco-friendly and sustainable cleaning
Complete germ and virus-free sanitisation process
Why do Customers Prefer Sparkleen Cleaning?
Our customers love our services and almost always refer us to others!
We are fully insured and ensure the safety and security of your personal or professional space. We also safeguard the well-being of your employees and keep them secure.
Customers highly appreciate our 24/7 response support model. We are at your service constantly and try to respond to your queries immediately.
Our dedicated services have received good reviews on Google, Trust Pilot, Yelp and more. Our past customers often love to recommend us to their friends and families.
Commercial Cleaning Services We Offer in Sydney
Our professional cleaners provide expertise in a diverse range of cleaning services in Sydney.

Office Cleaning
Office cleaning is one of our primary services, and we take pride in our work. Our office cleaning services are precise as per the client's expectations. We strive to achieve perfectness in every clean! The frequency and scope of the general service are custom-made.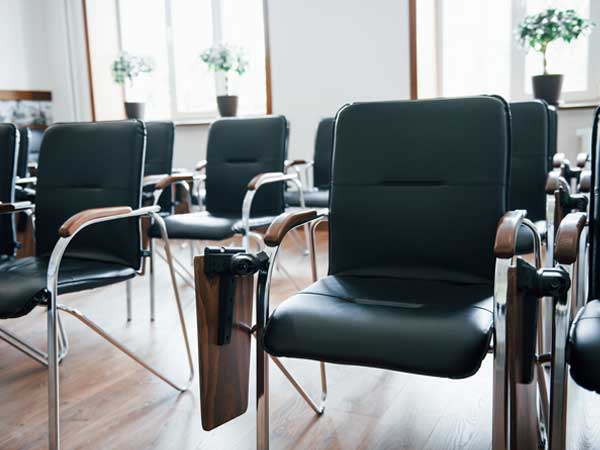 Educational Institute Cleaning
We ensure cleaning services to Childcare Centres of a high standard. Every clean is performed under the Australian Health Protection Principal Committee (AHPPC) and in full adherence to National Health and Medical Research Council (NHMRC) childcare cleaning guidelines.
Choose Sparkleen Cleaning for the Best Commercial Cleaning Services in
Sydney!
With our expert professionals, you are in the right place and can get a consultation from experienced players on the field. We cater to diversified services in the cleaning industry. To make this happen, every single Sparkleen Cleaning professional undergoes a precisely crafted gestation period to understand the process and adapt to the company's vision.
We offer Green Cleaning services in Sydney and aim to move toward a more sustainable, environmentally conscious way of life. Our UV sanitisation wand allows janitorial companies to implement the benefits of such a tool in their cleaning services in a wide range of locations.
Multiple Cleaning Services
Our multiservice feature provides a one-stop solution to your every cleaning need, be it an office building, retail store, manufacturing industry, or warehouse. Our professionals can help you immaculate, shape, and organise them in no time. With over 100 facilities of commercial cleaning services in Sydney, we are at your service 24/7.
Do you offer a same-day commercial cleaning service?
A same-day cleaning service as per bookings depends on the availability of our cleaning staff. We try our best to be prompt in providing you services at your chosen date.
Do you background verify all your cleaners?
Yes, every single Sparkleen Professional undergoes a pre-employment verification process and rigorous training before they are eligible to perform our services.
Should I be present on the day of cleaning?
Being present during cleaning is not necessary, but the choice is yours. Moreover, all our professionals require access to your premises and will make sure your premises are secure.
Will you clean all areas of my commercial places?
Yes, we clean every corner of the commercial place as per your requirement. Client satisfaction is of utmost importance to us, and we ensure our staff carry all cleaning supplies.
Do you cover my industry?
We have worked with diversified clients, including Aged Residential Care, Dental Clinics, Gyms, and more. To ensure that our services cover your industry, contact us anytime!
" Look no further if you are looking for exceptional customer service and skill-full work "
" It's the best feeling. Perfect clean every single time! "
" I would highly recommend your services to all with cleaning requirements. The best customer services and skill in town "